Flora Dentistry is a place to successfully perform treatments for more than 1000 customers who smile with many methods. In particular, 90% of cases thoroughly overcome laughter, the remaining 10% overcome up to 95% of smiles. As a result, many customers put their trust and choose Flora Dentistry.
1. Customer reviews at Flora Dentistry
Here are the customers who have come and experienced the smile treatment and have evaluated Flora dentistry as follows: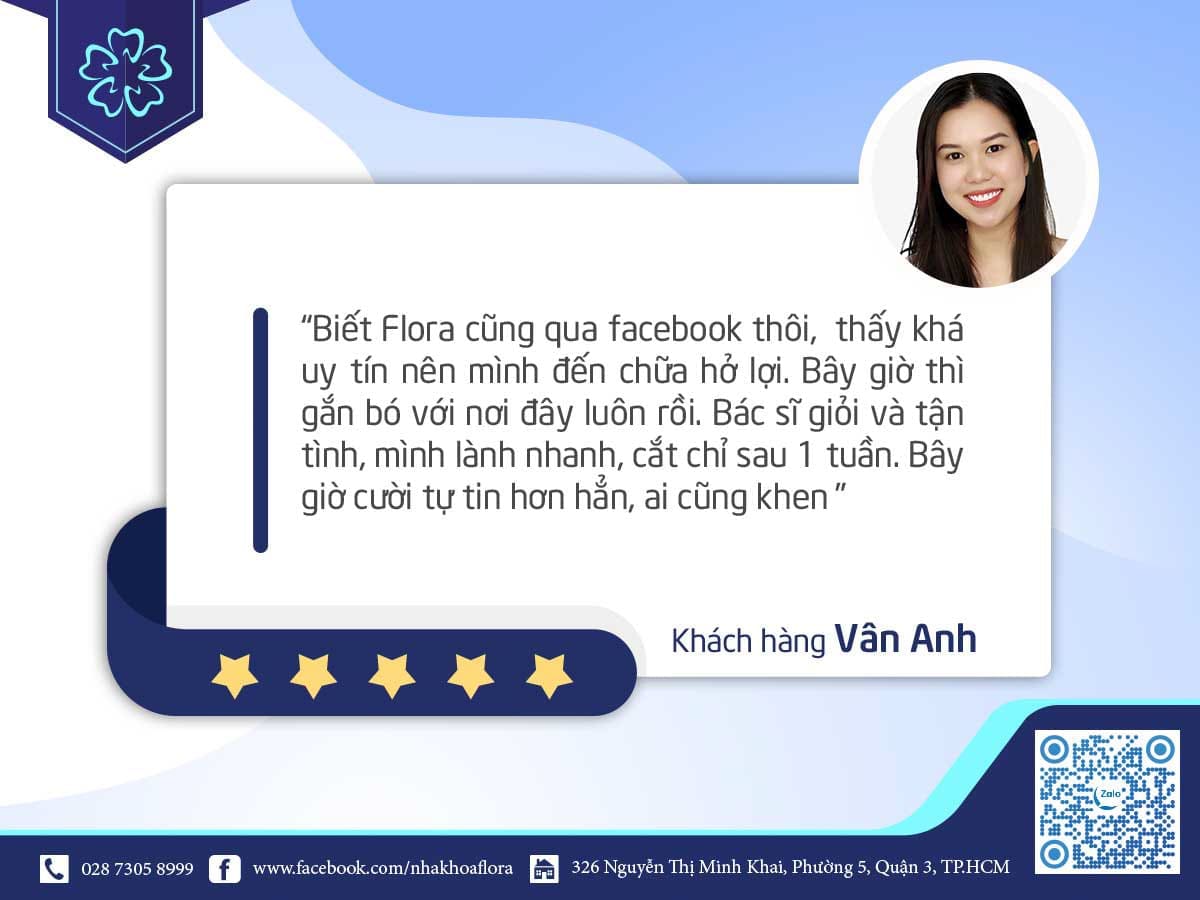 2. Many gum-opening smile treatments
Currently, the treatment of laughter has many methods at various costs. Some methods when you treat may still have recurrent gums and there are also methods that don't recur.
Simple gum-lengthing method: This method after the client has completed surgery will not have a recurrence.
Gum shaping method combined with bone orthopedic angular treatment: Like gum plastic surgery to lengthim the crown, gum shaping combined with bone orevelry after the client has completed surgery will not have a recurrence.
Lip positioning is a method that can recur depending on the characteristics of each person's sysmchant that will not recur, or recur after 3-5 years.
Braces combined with subsidence: This is a safe and effective treatment for patients.
Injection of muscle relaxants: This method may recur.
3. Flora Dentistry has strengths in cutting gum-exposed smiles thanks to its full equipment
The treatment of laughter is quick within 30 minutes, heals after 72h.
No pain, less swelling is difficult to notice, the patient can live normal activities after treatment.
Application of the exclusive pain control system in combination with a team of highly skilled doctors.