Cosmetic dental upholstery is a familiar term, but not everyone fully understands porcelain tooth wrap. Right now, let's learn some terms related to porcelain teeth.
1. WHAT IS PORCELAIN TEETH?
Porcelain tooth wrap or aesthetic porcelain tooth wrap is the technique of covering the entire body of the tooth by a porcelain layer with a thickness of 0.5-0.7mm. This is an aesthetic dental restoration solution, bringing the standard shape, bright white color and ensuring the chewing ability is exactly the same as real teeth.
2. PORCELAIN BRIDGE
Used to replace the missing tooth area, the bridge binds the denture to the natural tooth nearby. The bridge consists of crowns at the two ends attached to the cylindrical teeth and dentures in the middle of the two crowns called bridges. The teeth that make the pillars should be firm and the organization around the teeth must also be good. Identifying the loss of teeth, grinding teeth, conducting jaw markings of bridge design must be carefully calculated, understand the principles and implement correctly.
3. GRINDING TEETH
Grinding teeth is a common practice in dentistry. Use to adjust the thickness of the teeth according to a certain proportion, suitable for the treatment of teeth. Especially with the pulp grinded in the right proportions, the porcelain crown will be mounted more closely on the jaw. Avoid the most falling during chewing. However, this is an extremely important operation that requires meticulousness and accuracy to every millimeter. So if not done properly and highly skilled doctors, it will lead to the causes of harm later. Therefore, when you need to grind your teeth to cover porcelain teeth, you should choose a reliable and reputable dental address.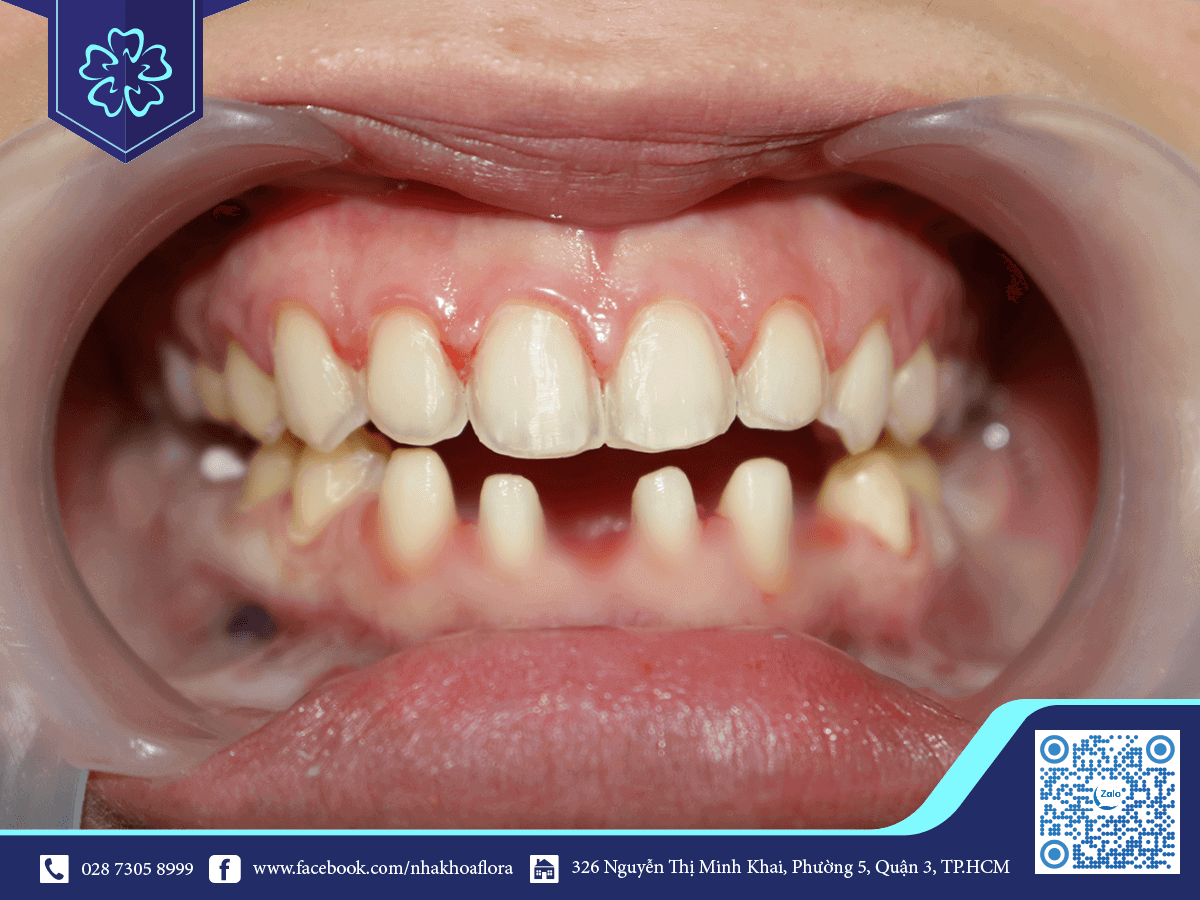 4. PORCELAIN CROWN
Crowns are hats placed on damaged teeth. Crowns are used to protect, cover and restore the shape of the teeth when fillings do not solve the problem. Crowns can be made of metal, porcelain, plastic and ceramic. They usually do not require special care over time other than regular good oral hygiene.
5. CORE LOCATION
The term core position refers to a process in which the lost natural tooth structure is replaced by a filling before restoration with cement (crown). By rebuilding the tooth with an artificial core (so that it is closer to the original stimuli) and making up for optimal, the dentist can significantly increase the stability of the crown, thus maximizing the long-term prognosis for the new restoration.
Hopefully with the sharing of Flora Dentistry will help you have the most useful information about the terms related to porcelain teeth. As a trusted address in District 3, Ho Chi Minh City wishes to welcome you and improve your oral health conditions. See you again.
Find out more at: https://www.facebook.com/nhakhoaflora