Up to now,

dental implants

No stranger to many readers. However, not all dentists perform well. Since this is a technique that requires highly skilled doctors, modern machinery, implant pillar quality,… Just a little mistake also caused an implant to fail. Join Flora Dentistry to learn more about the factors that led to a failed implant transplant.
1. Doctor's cause
1.1. The implant size is not suitable.
Normally, to choose the size of the implant, the doctor will give the patient a CT scan of Cone Beam. As a result, the doctor will have a detailed view such as: tooth size, nerves, jawbone correlation, sinuses,… From there, plan the best treatment.
However, not all dentists have Cone Beam CT machines. This leads to the case of the doctor implanting the wrong size implant, affecting the patient's health. With Flora Dentistry, we are always up-to-date and own state-of-the-art and state-of-the-art medical equipment to optimize the effectiveness and duration of treatment.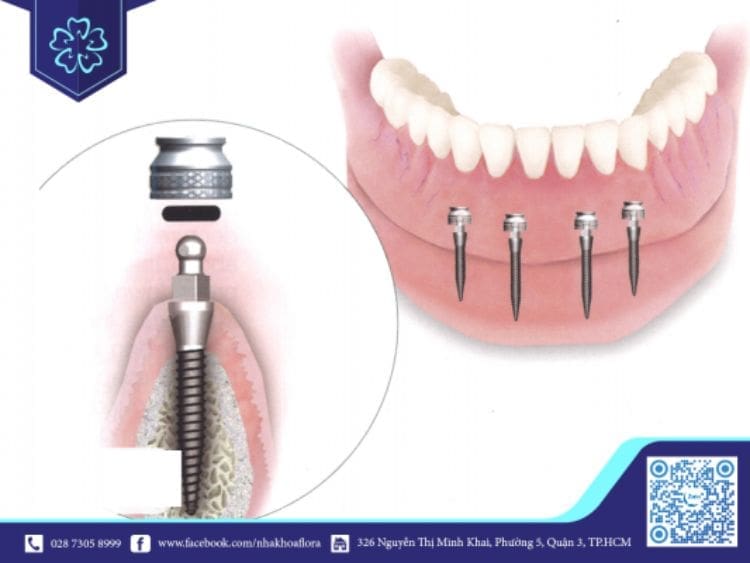 1.2. The doctor did not operate correctly.
Implant implants are a difficult surgery, requiring meticulousness to every detail of the doctor. Just an incorrect operation will lead to initial instability, generating heat during the drilling process causing bone burning.
Techniques such as putting the implant pillar in the right position, the correct rate does not cause implantation, encroaching on nearby teeth,… It requires long-term doctor experience. If the surgery is not guaranteed to cause failure, leaving many unnecessary complications for the patient.
Find out more: How long do you lose your teeth and destroy your jawbone?
2. Causes of facilities
2.1. Poor sterility
The instruments are not well sterilized or do not have specialized implant rooms implants that can cause infections that lead to implant failure. There is also a risk of cross-transmission of other diseases to patients.
2.2. Inappropriate surgical instruments
For each type of implant, there will be a separate surgical set. Failure to use the right instruments will result in bone drill holes that do not match the root of the tooth, thereby affecting the success of the surgery.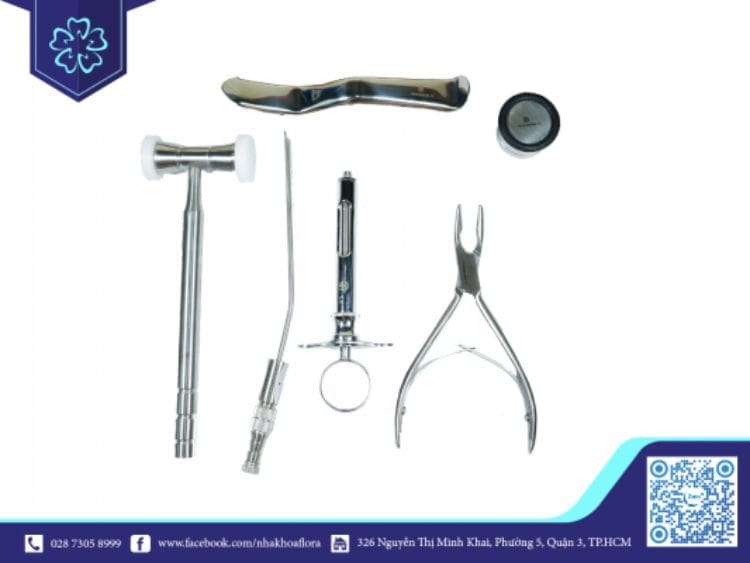 2.3. Implant Pillar Quality
A quality implant pillar, genuine, will not cause infection, prolonged bleeding when implanted. Some quality implants are available at Flora Dentistry: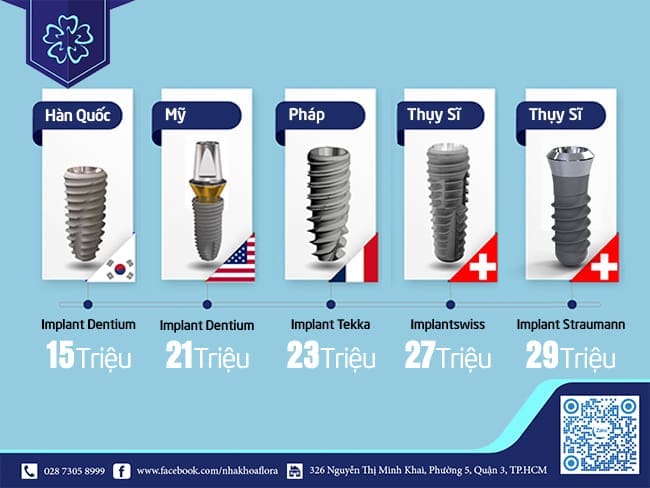 Thus, we can see, the choice of a reputable dentist, experienced doctor, genuine implant pillar, high quality is extremely important when deciding to plant teeth.
Flora Dentistry, with thousands of implants each year, is proud to be a place to help customers find perfection for their teeth.
Hopefully, the above information from Flora dentistry has helped readers better understand about
dental implants
. As well as the factors that lead to failure when performing. For more useful information, please visit flora dental fanpage immediately.