After porcelain teeth cover , there are often many manifestations that make patients worried, to answer for these manifestations as well as solutions to overcome those conditions Flora Dentistry advises you immediately after.
1. Early-stage manifestations after porcelain teeth cover
Basically, the following manifestations are normal and will end after a few hours to a few days, so the patient does not need to worry.
For patients with a tooth grinding deeper than 1mm, after wrapping porcelain teeth will feel a bit itchy in the gum area for a short time.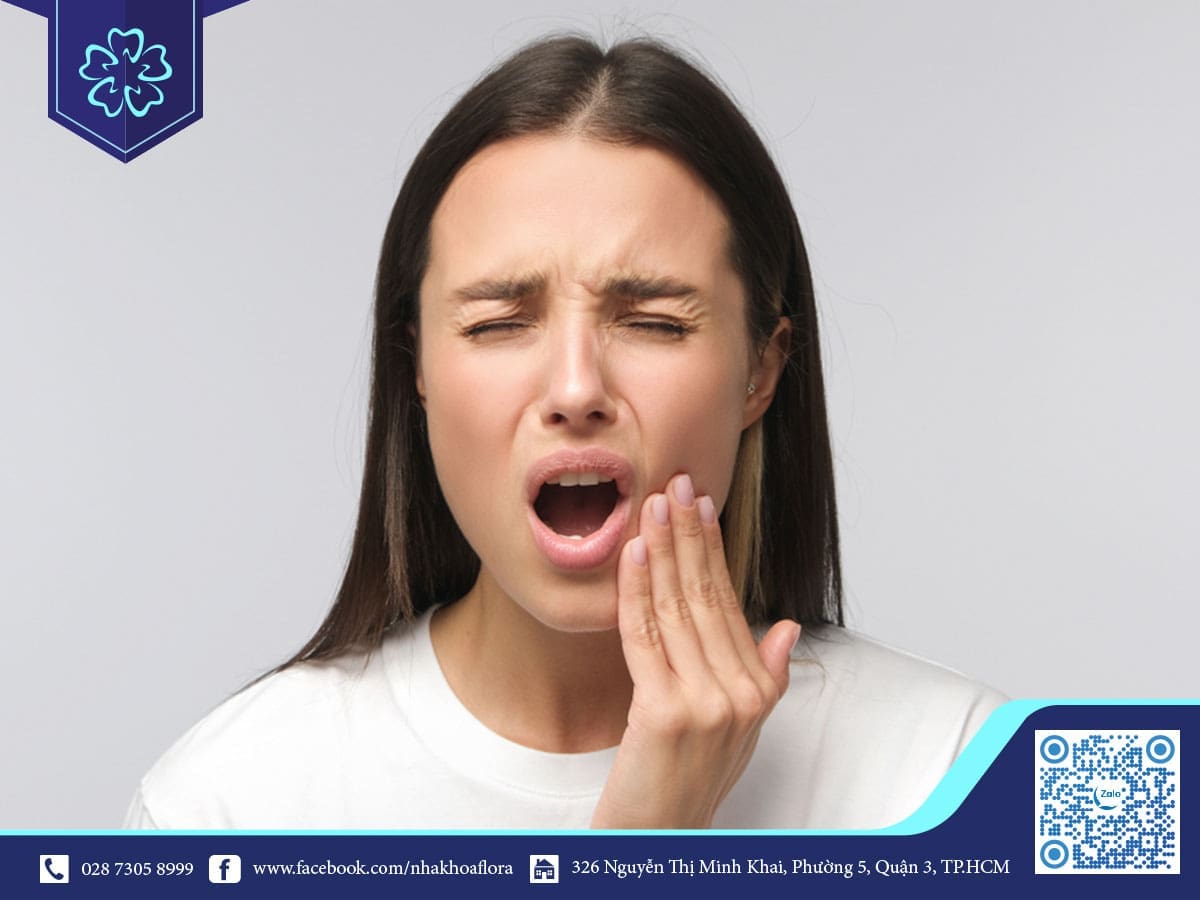 The teeth are lightly affected.
Most people after porcelain teeth cover have a condition of teeth that are covered, which is a side effect of grinding teeth. When the teeth are partially sharpened, more or less it also causes aching sensations, when grinding the teeth the doctor has injected you with anesthetic so there is no feeling but after the anesthetic is gone, the feeling of aches and pains is inevitable. This feeling will last from 1-2 days to end. In order not to alleviate this unpleasant attack, you can use ice.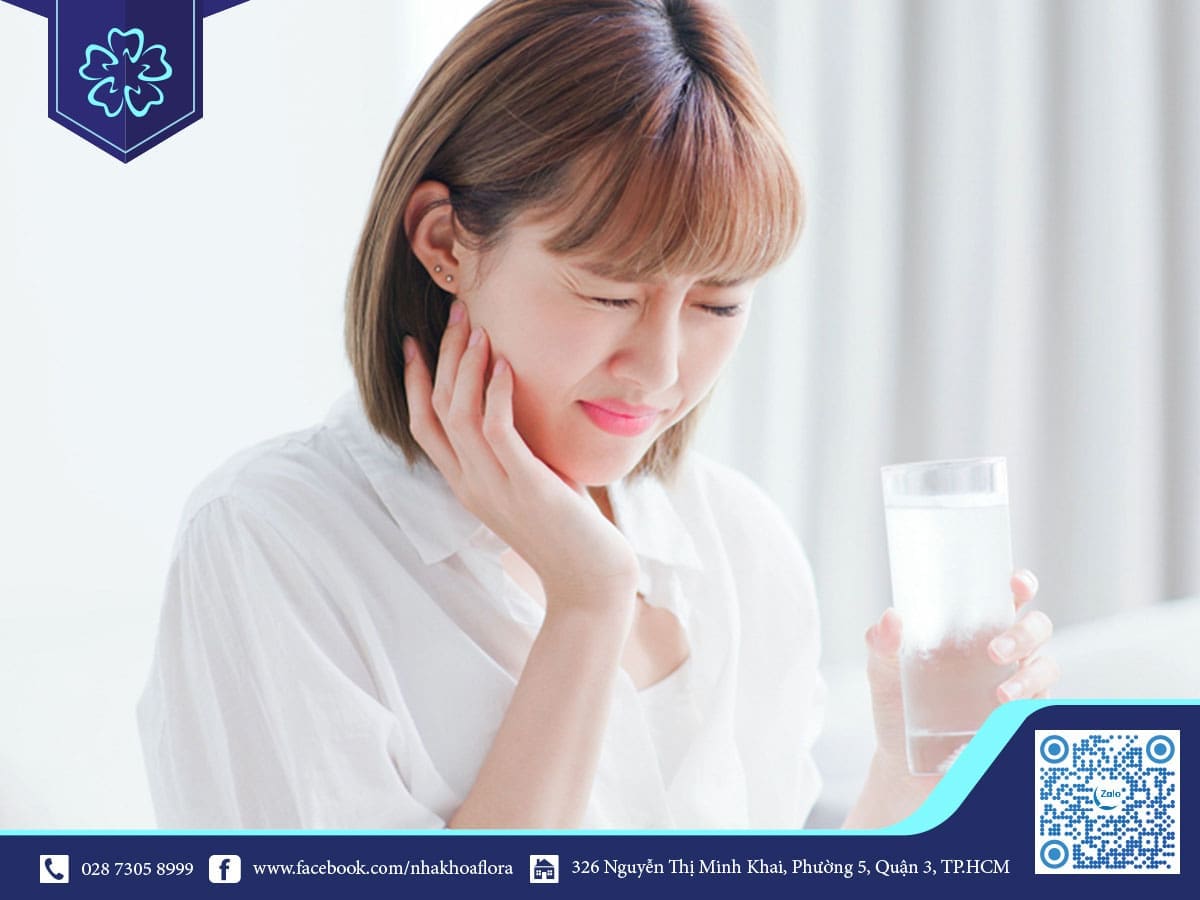 In some cases, when the gum area is too sensitive, there will be mild gum darkening after porcelain teeth. Under normal circumstances it will cease about 1-2 days the gums will return to the light pink color at first. If you have more than 3 days or more of the condition, you should return to the dental clinic to see a treating doctor.
2. Abnormal manifestations after porcelain teeth cover
Depending on the location of each person, there may be some cases of allergies to porcelain material, the procedure performed or also because the patient does not take proper care to occur some complications after porcelain teeth.
Gums with soreness or pus
In the case of a porcelain tooth allergy, when you observe the gums, you will see darkening, unpleasant itching for many days.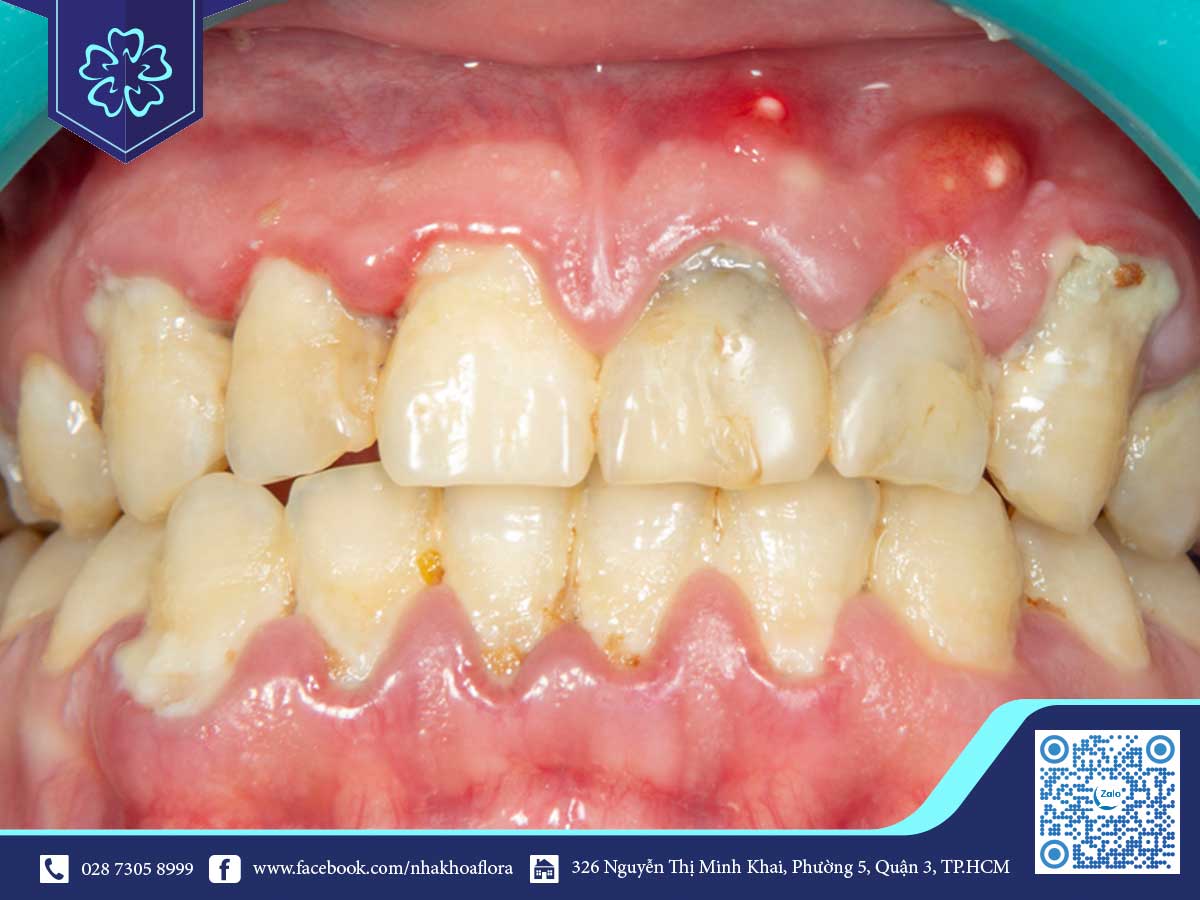 Some people have symptoms such as gum disease including swelling, redness accompanied by prolonged pain. When severe inflammation occurs, pus will appear and at that location may be abscessed.
It's a shame when you chew.
When newly installed porcelain teeth can be exposed, misaligned, not closely due to the lack of professionalism of the doctor performing that porcelain tooth cover. However, it may also be because the patient eats too hard food to cause the crown to peel off and deviate from the position. This condition, if not handled in a timely manner, can cause dangerous dental disease.
Due to the use of porcelain teeth is not guaranteed, allergies to the material in porcelain teeth, unscientific oral hygiene is the cause of bad breath. Bad breath can also come from the inflammatory socket area on the gums.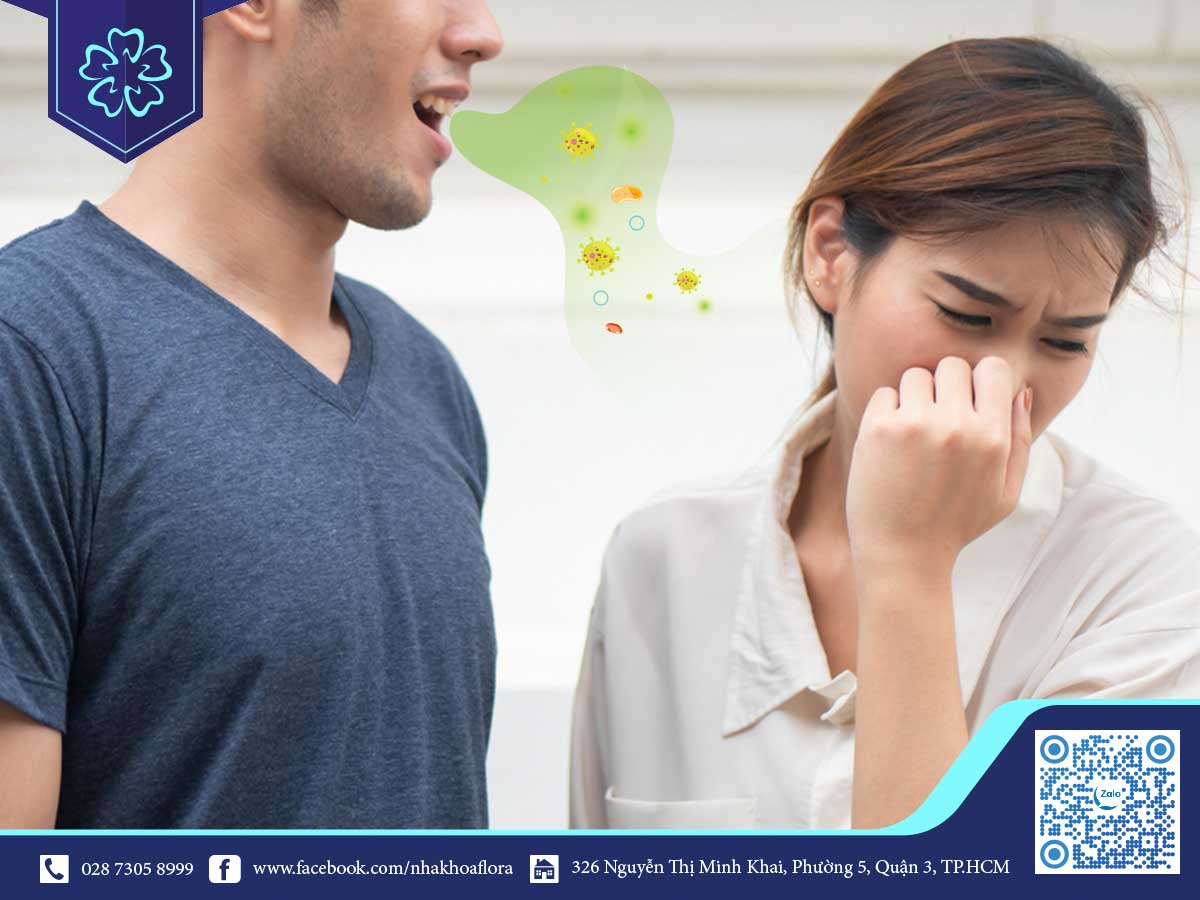 3. How to take care of teeth after porcelain teeth cover
Here are the notes of the dental care process after porcelain teeth from Flora dentistry:
Brush your teeth and use mouthwash like your teeth twice a day.
Limit biting and eating hard foods or strongly impacting the newly coated teeth.
Avoid foods containing stimulants such as cigarettes, alcohol, beer, etc.
Gentle massage in the gum area is very good so that the blood can circulate, you can do it every day.
Regular dental examinations, regular scraping of tartar to make teeth strong and healthy.
Flora Dentistry hopes that the above article will help you know more about the usual manifestations and suggest how to take care of your teeth after porcelain teeth are first wrapped.